Architecture is a testament to human ingenuity, a legacy that shapes our cities and fuels our collective aspirations

Meet David Esser, a multi-talented creative professional with over 15 years of experience in creative-direction, photography, design & branding-consultancy and marketing. His journey began in 2006 when he moved to Paris to work as a designer at Integral Ruedi Baur et Associes Integral, a renowned design firm. He later worked at Mijksenaar, where he honed his skills in international way-finding and signage projects for airports, museums, train stations, and residential estates.
With a passion for photography & design consultancy, David Esser established his own design studio and carried out multiple photography, design and branding projects for various international clients. His work in the field eventually led him to specialize in photographing interiors, which he has been doing for over ten years. David Esser is dedicated to storytelling in the hospitality, design, and consumer-brand world through photography, design and film-making. He offers a broad range of photography and film products and packages, including a content package for interior designers and architects. With this package, he aims to make complicated concepts easily understandable for various audiences and stakeholders.
A keen eye for detail and an ability to capture the essence of a space through his lens, David Esser is also a skilled creative director with a strong understanding of how to communicate a brand's message visually and how to create a cohesive brand identity across various media. His experience working with international design firms and on way-finding and signage projects gives him a unique perspective on how to create effective visual communication that is both functional and aesthetically pleasing. Contact
Selected clients and publishers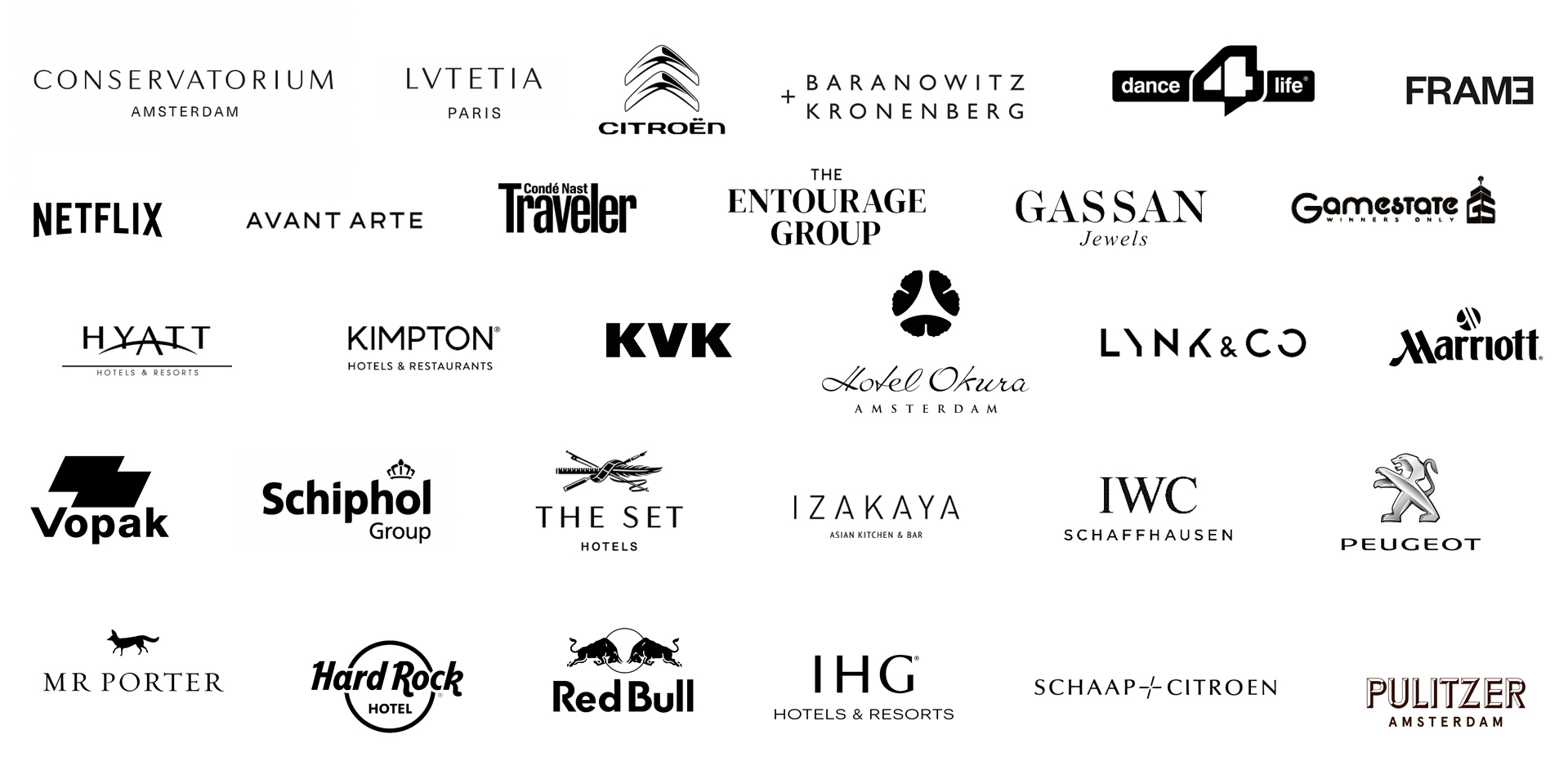 I offer three interior-photography packages: Basic, Standard and Premium. Select one of these options below and learn more.